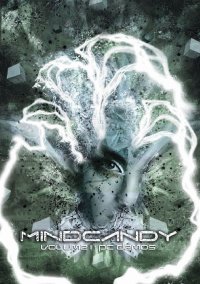 This is the story of the PC demoscene
Born in the European computer underground, demos are a product of extreme programming and self expression. From the earliest PC's to today's fast machines, sceners make demos for one reason: because they can.
This disc is the result of over two years of planning and hard work by a lot of people involved.
Sit back and prepare for enlightenment. Free your mind and let us take you on a journey of colorful visual expressions, eclectic music and animated objects from a different world. A world of "demos," originating from the European computer underground and created by talented programmers, artists and musicians. The MindCandy DVD contains forty-two (42) of these brief animated music videos, providing a modern day look and historical perspective all created using a PC.
Special features:
Two sided disc, totalling nearly four (4) hours of video footage!
Audio commentary on all demos
Digitally remastered soundtracks
12-page full color booklet
Animated chapter menus
Original menu music from demoscene artists
Hidden demos and other "easter eggs"
The featurette

A 16-minute documentary film, created exclusively for MindCandy Volume 1: PC Demos by Blue 7 Media